How Windows with Low-E Glass Can Make Your Home More Energy Efficient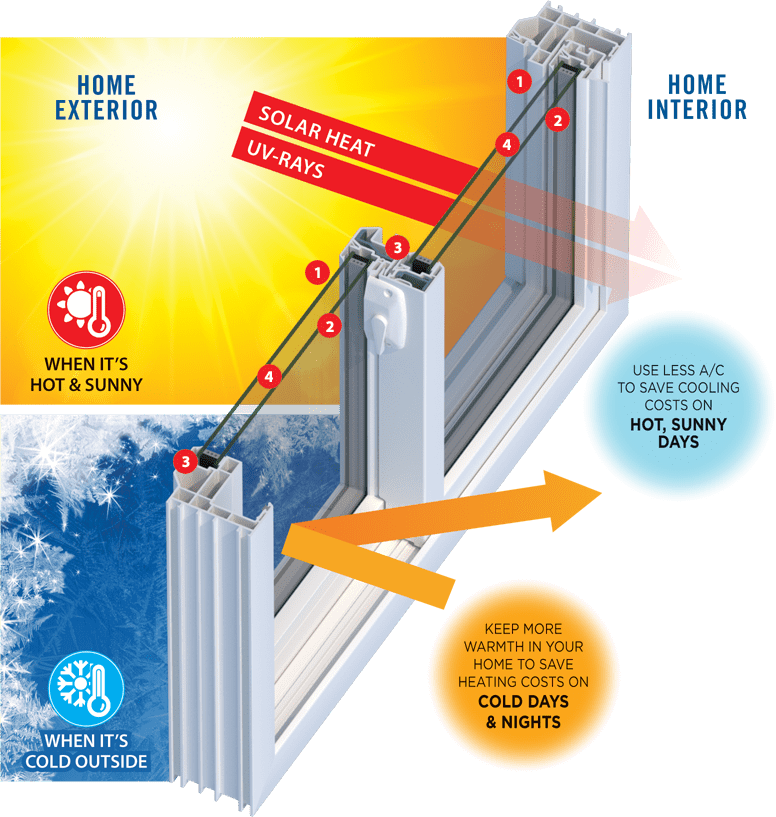 Low emissivity glass, more commonly known as Low-E glass, is created by applying multiple layers of microscopic, undetectable metallic coatings to the surface of a piece of flat, annealed glass. When this metallic coating is used in window glass, it reduces the transfer of heat from the outside to the inside of your home.
In the summer, Low-E glass filters out long-wave solar radiation—reducing solar heat gain in your home as a result of the sun's direct rays, and keeping the inside of your home cooler and more comfortable.
In the winter, Low-E glass takes on two responsibilities: first it lets short-wave rays into the home for natural warmth; then the Low-E glass helps block the warm air inside by essentially acting like a mirror reflecting the warm air back inside rather than allowing it to escape through the pane. By doing so, your home remains at a comfortable temperature without having to run your heating system as much. This can save you a lot of money and help reduce your carbon footprint!