Customer Reviews
The information you read on a website or receive from a salesperson can be helpful, but sometimes, you just want to hear from other local homeowners about their experience with a home improvement company. When it comes to working with a replacement window company specifically, you want to know about the quality of the products and the installation, as well as the customer service you can expect to receive.
Reading customer reviews on replacement window companies can answer important questions, such as:

How do the prices and products of this replacement window company compare to those of other companies in the area?
What kind of customer service can I expect to receive from this replacement window company?
Does the company do what they say they will do?
Will the installation team clean up after themselves when they're done installing my new windows?
Will new windows from this company make my home more energy efficient?
Here are what some of our past customers have had to say about working with Custom Exchange for new windows in their home.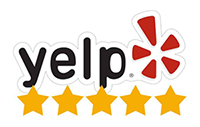 Chose to work with Michal and Custom Exchange after working through multiple estimates. Other providers were way too focused on showmanship and salesmanship, which created a lot of distrust. From the first call, through the estimate/measuring and projection of time to complete, Michal was extremely genuine, transparent with pricing, forthcoming about delivery and installation. His team of two that came to install the windows were very friendly, extremely efficient (took only 2 days for 21 windows!). In the end, he came in with a very good price, efficient delivery and installation, and continued support after completion. So glad I chose to work with Michal, highly recommended over pretty much any other provider (and I looked at 8 different ones for various brands)."
- Ani N.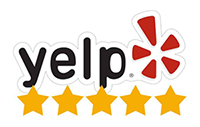 5 star from start to finish! Very professional, considerate and checked and rechecked all their work before leaving the job! They were on time and got the job done in a timely manner! If you are looking to replace your windows look no further! This company is the one you want!"
- Shanon M.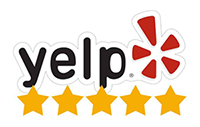 I would like to echo what so many have said in the comments here. The  fantastic job that Custom Exchange did on my house is so professionally done. Michal was so easy to work with and even came by to the house a couple of times to take measurements as I had additional requests for him.  He gave me a 6 week lead time for the windows to arrive, and they did arrive right on time.  The price was surprisingly reasonable for the quality brand name windows I ordered. I got more expensive quotes for cheaper quality windows from other companies. The guys who worked on the house came right on time on a Monday morning, and worked non-stop until 4pm.  I was absolutely amazed that only 2 guys replaced 13 windows in one day!  They did quality work, and cleaned up afterwards to make it look like they weren't even there.  I have no reservations to recommend them to anyone who asks!"
- Bruk T.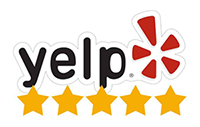 This review is a couple years late, but I wanted to share my experience working with Michal. I live right next to the train tracks and needed double-paned windows put in. The whole process was easy, he was very knowledgable when it came to brand recommendations, and our new windows was worth every penny, especially when it comes to the noise reduction. It was an upgrade we really needed, and we are so glad we went to Custom Exchange Window for it. (I'm also passing them along to my sister who is looking to replace her windows too!)"
- Susie Z. – Livermore, CA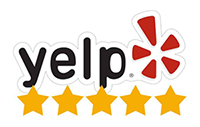 What can I say other than we absolutely love our new windows! Michael was responsive, helpful, accommodating, and competitively priced. This was my first adventure replacing windows as a homeowner and he patiently walked me through options and addressed every little question. His installation team was professional and showed great attention to detail. They installed 13 windows (some of them very large!) in a single day with limited disruption to our home and family. Our new windows have completely transformed the look of our home and we're thrilled with the service and product. If you're looking for quality work and responsiveness at a competitive price point, call Michael!"
- Tracy K. – Danville, CA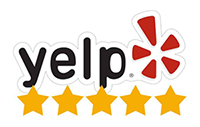 Michal and his guys Joseph and Robert are efficient and reliable team. Michal presented and explained to us the windows information and gave a competitive pricing for nine windows and one patio door that was within our budget so we didn't have to shop around. He was very responsive in all follow-up questions. On the day of installations, his team of two guys came with all the windows and started working on them right away. They were very fast, efficient, and friendly. Highly recommend them!"
- Alex C. – Fremont, CA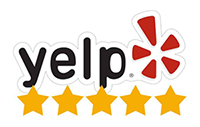 Our experience with Custom Windows deserves a rating much higher than 5 Stars! From original estimate meeting to completion it was fantastic. Everything was fully explained and the professionalism and work-product far exceeded our expectations. Work began on time and all windows in the house were installed with full clean-up completed in 6 hours! we did not have to leave the house. The price was well within our liking and we will certainly recommend them to all friends, neighbors and relatives. Thanks you again Custom Windows. P.S our heating and A/C bill has been reduced, sound from outside is markedly less."
- Judy S. – Danville, CA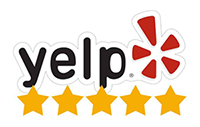 It took them two days to install 22 windows and 2 slide doors. I am glad that I choose this company. They were fast, reasonable, and did a quality job at a reasonable price. Kids noticed that they don't hear car noise from the freeway anymore. Thank you, Michal!"
- Shinja Y.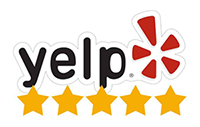 Had a great experience recently upgrading our windows. Michal gave us a competitive quote. Contacted me at the timeframe mentioned. Finished the installation and clean up in 1/2 a day. Absolutely no hassles! I was especially happy they were considerate to our dog and let us know as soon as they finished the outside work so we could let him out."
- G S. – Fremont, CA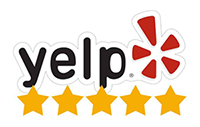 After getting estimates from a number of companies, I decided to go with Michal at Custom Exchange Windows.  He obviously knew what he was doing when he measured and gave his estimate... a great price too!  My windows and sliding doors were original from 1975!  The new windows and doors were replaced in one day by a team of 2 (sorry I don't remember their names, but they were efficient, professional and nice).  I am loving my new windows.  So fresh and clean and quiet!!  So glad I went with Custom Exchange Windows!"
- Lisa H. – Walnut Creek, CA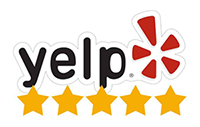 Michal and his team did an OUTSTANDING job on the installation of the windows. Michal was very easy to talk to and gave a very accurate estimate of when the windows would be ready for the install. On the day of the install, the crew was prompt and on time and went right to work. They were very thorough, respectful of the property and did and excellent job of installation, caulking, and of cleanup. The only thing that they left behind were sparkling clean new windows, BRAVO !!!! I highly recommend Custom Exchange Windows."
- Jim G. – Pleasanton, CA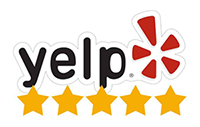 Outstanding quality business from beginning of installation to end.  I love my new windows and wish I would have done it years ago. Michal and his team are professional, efficient and go beyond --not only focusing on my windows but also taking time to identify other maintenance items outside of their services that  would prolong the life of my redwood frames. Additionally, they left no mess behind--efficient, courteous and respectful to my home throughout the installation.  Great company!"
- Courtney R.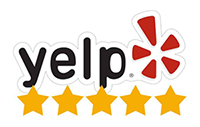 We got our windows replaced by dual pane few days back by custom exchange windows. We reached out to many people but Michael & his team stood out to be the most well informed & professional guys. They guided us throughout the process & even offered competitive rates. Their team is super efficient & fast with their work & they actually completed the project before time. 100% recommended for all your window needs"
- Sheny S. – Newark, CA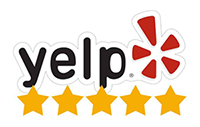 So easy to work with! Gave me a quote based on my measurements over email (I was tired of other companies needing to measure themselves just to give an estimate - they would waste an hour of my time with a sales spiel, when all I needed was a quote!). Not Michal, he happily emailed me a quote based on my measurements, then came out to measure after I chose him, and even held onto the windows for  2 months when I was called out of state. One day to install 5 windows and a door - they were done by 2 pm! Very happy."
- Jennifer W.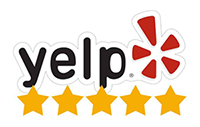 Ten years later, it's still perfect! Winter: keeps the cold out. Summer: keeps the heat out. The house is no longer "drafty". ...and it also muffles any sound outside. Windows looks as fresh as the day they were installed. Thanks, Michael.  I can't recommend you and your team more highly!!"
- Brian F.
Great Brands and Great Prices on Replacement Windows and Doors
When you're in the market for new windows, you likely want windows that are of good quality, but we know you don't want to overpay. At Custom Exchange, we have carefully selected the brands we offer to our customers to provide them with a good balance of quality and affordability. The brands we sell are energy efficient and durable, and come with great warranties from their manufacturers. They also look great and will give your home some added curb appeal.
Our helpful and knowledgeable team can assist you with selecting the products that meet your needs and fit within your budget. We will never try to "upsell" you on features you don't want or need, although we may recommend upgrades that we think you could benefit from. We can also help you compare different brands and lines of replacement windows. Basically, we're here to walk you through all of your options to find the replacement windows and doors that are best for you!

Michal responded promptly to my request for a quote and surprised me with a great price for high quality windows. Installment was even before the promised date and was completed in record time. His installers left my place spotless and it was an all around great experience which leaves me to highly recommend Michal Kuron and his team if you ever need window replacements."
- Martina H.

The double-pane windows were installed beautifully and professionally! I noticed a big difference in noise reduction, rooms are cooler, and I expect to save on PG&E!!"
- Paul R.

We hired Custom Exchange Windows to do a full window upgrade from single pane to dual pane, as well as replacing a sliding door. The owner is professional and responsive. The workers arrived on time and were courteous and professional. The cost for the job was very reasonable, and the quality of the windows and sliding door is excellent. The windows and door do a good job of insulating our home against the elements. I'd highly recommend them if you are considering upgrading your windows and/or sliding door."
- Matt R.

Custom Exchange was incredible. Michal came out for a no nonsense estimate and provided the actual cost a few days later. After accepting the estimate he provided a date of installation and met that date. The crew was professional and courteous and completed the 14 window job in one day as estimated. I cannot recommend Custom Exchange enough. Thank you Michal and crew!"
- Brian S.

Great company, fast and efficient. They spent no more than 30 minutes taking measurements and giving me a competitive quote. They then ordered the windows, which came in on time. The installation took less than a day. I am very pleased with the quality of windows for the price. Definitely will recommend to friends."
- Blake O.

Positive: Professionalism, Punctuality, Quality, Responsiveness. Another 5-star review for these guys. I looked at a number of contractors and these guys were the cheapest, simplest and not the least bit sleazy, which is more than I can say for a lot of the people we spoke to. The price was fair, the sales process was pleasant, the installation was quick and the windows look great. What more can you ask?"
- Misha B.
Expert Installation on All Replacement Windows and Doors
You'll probably notice in a lot of our customer reviews that people comment on our installation teams. That's because they are some of the best installers in the business! They are highly trained, highly skilled, and work efficiently to get the job done in a timely manner. They even clean up after themselves when they're done installing your new windows and doors. We don't' think you'll find a better installation crew anywhere!
Proper installation of replacement windows is very important. When your new windows are expertly installed, it ensures that they will make your home as energy efficient as possible. Professional installation also keeps your manufacturer's warranty intact, so if you ever have an issue with your replacement windows down the road, it will be covered!